How to Invest Money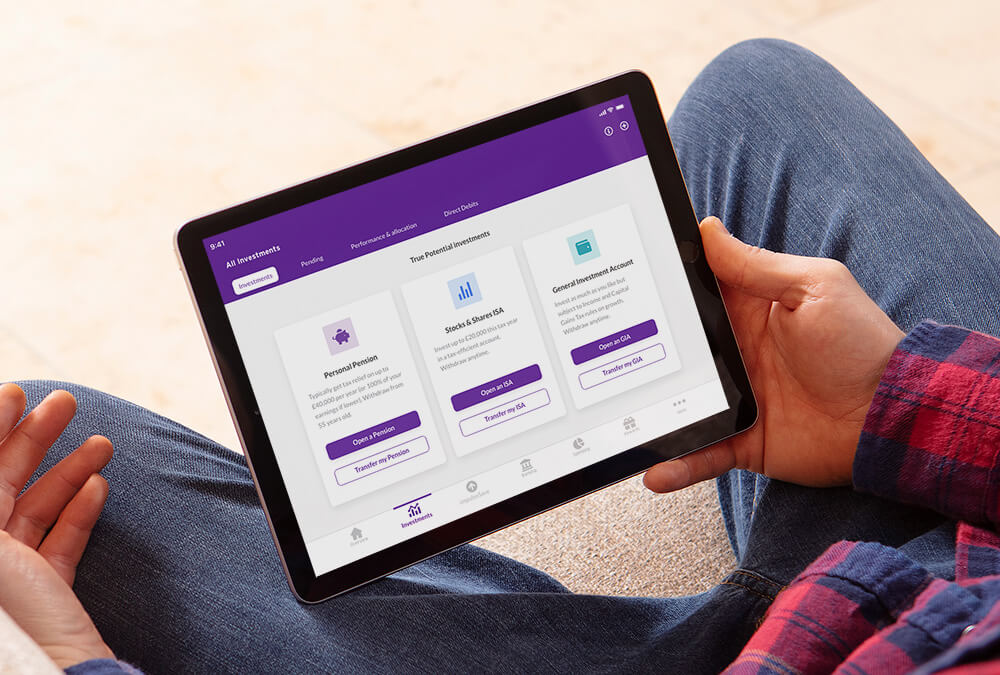 When people ask how to invest money, the 'how' really depends on 'why'. What are you investing towards? What are your financial goals?
Your investment journey should always start with a goal, Positive Psychology stated that Goal setting is a powerful motivator, the value of which has been recognised in an abundance of clinical and real-world settings for over 35 years.
Once you have nailed down exactly what it is you're saving towards (for example, a wedding, retirement, or university fees for your children) and when you want to get there, the next step is choosing a product that is suitable for that goal.
Choosing an investment product 
Most people who are saving up for their retirement opt to invest into a pension. A pension is for long term goals, like an income to replace your salary in the future. You can typically invest up to £40,000 a year, and benefit from tax relief from the government. You can then withdraw this investment from 55 (rising to 57 in the future).
Other products you can use to invest money are ISAs and GIAs. If you were to choose an ISA, considering which ISA is most suitable for your goal is crucial. For example, if your goal is short-term (less than five years away), then a Cash ISA could meet your needs, however, if your goal is long-term then a Stocks & Shares ISA could be a better choice for you.
In comparison with a pension's £40,000 limit, with an ISA, you can invest up to £20,000 a year and benefit from tax free growth. Unlike a pension, you can withdraw from your ISA at any time – there is no age restriction, although a minimum of five years gives time for markets to grow and balance out volatility. GIAs have no tax advantage so they are often best left until your ISA allowance is used up.
If you're not sure which type of account is right for you, a financial adviser will be able to recommend the best place to start.
Choosing where to invest money

There's an investment product for every goal, and through that product your money is invested in stocks, funds or portfolios.
For example, you may choose to invest money in individual shares, however, that's potentially a risky 'eggs all in one basket' approach, so investors tend to look to funds. These are baskets of stocks and other assets, such as bonds. This spreads risk and gives diversification to your investment. These investments can be actively managed or passive to match an index such as the FTSE 100.
The True Potential Portfolios partner with world-renowned fund managers, providing access to over 9,000 investment professionals in 200 locations around the world, all working to grow your money. This unrivalled network of expertise reports directly to the True Potential Investments team, who manage the Portfolios against their objectives.

How comfortable are you with risk when investing?
An important consideration for choosing between investments is your attitude to risk. For example, the True Potential Portfolios are risk rated from Defensive to Aggressive. The lower the risk category, the lower the levels of volatility are expected, and with a higher risk portfolio, there is a higher chance of experiencing volatility.
If you're not sure what risk level is suitable for you, a financial adviser will be able to help.
How often should you invest your money?
For choosing when to invest your money, you can choose a lump sum or by regular direct debit. Putting a lump sum into an investment means you are in the market longer, but you could fall into the trap of trying to time the market.
Investing by direct debit means you automate your investment, putting money into your investment at regular intervals. This is known as pound cost averaging, meaning you are buying into the market at a better average price than if you were to try and time it. Simply set an amount based on reaching your goal and what you can afford, then let your direct debit take care of the rest.
Conclusion:
What we've learned today can be broken down simply into four points:
How to invest your money depends on why you're investing – what is your goal?
Choose a suitable product for you goal, such as an ISA or pension.
Your chosen product will enable you to invest in shares, funds or portfolios based on your attitude to risk.
You can then invest either by lump sum or direct debit, closing the gap to your goal and tracking growth in your investment.
True Potential Wealth Management offers restricted financial advice. Our service is specifically designed for clients wishing to access their financial affairs online. With investing your capital is at risk. Investments can fluctuate in value and you could get back less than you invest. Tax rules can change at any time. Please be aware that this communication should not be considered as financial advice.
True Potential Wealth Management LLP is authorised and regulated by the Financial Conduct Authority.  FNR Number 529810.  Registered Head Office: Newburn House, Gateway West, Newburn Riverside, Newcastle upon Tyne, NE15 8NX. True Potential Wealth Management is a Limited Liability Partnership. OC356611.
Back to blog