How to Invest in the Stock Market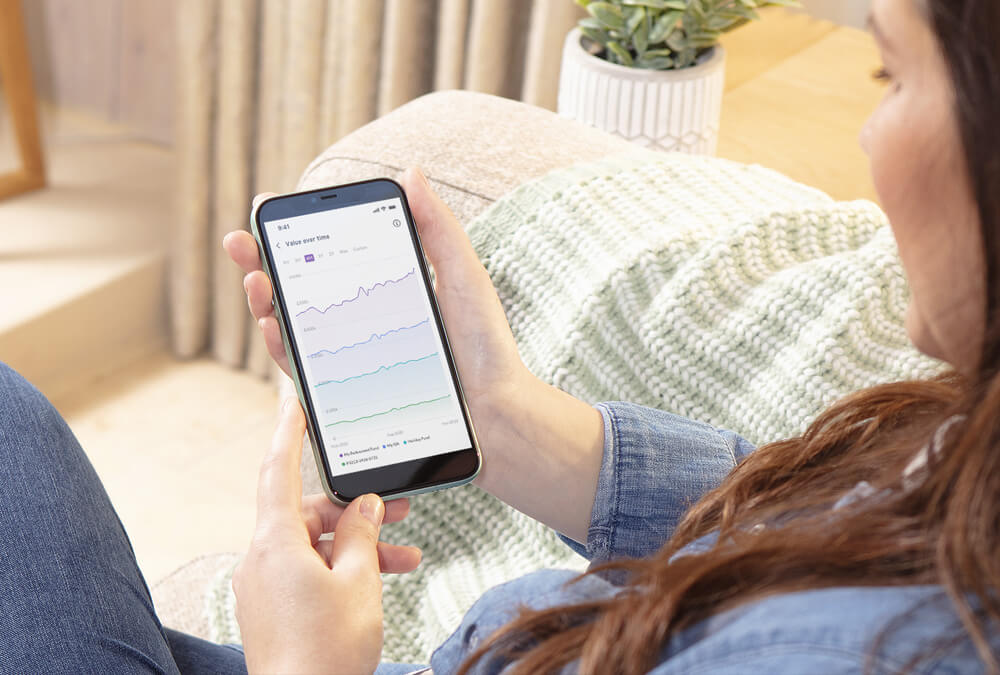 How to invest in the stock market is one of the internet's most searched for terms, and as you'll expect, there are many answers. We'll jump straight into the deep end and explain everything you need to know about investing in the stock market.
Firstly, it's important to consider that there are a number of different ways you can invest in shares of companies, for example, through an investment platform or through an online broker with a financial adviser. Once you've established how you want to invest, you can then choose to invest in a range of financial instruments, including individual stocks or funds.
Stocks are small parts of companies, whereas funds are collections of stocks and other assets. Whatever way you choose to invest in the stock market, it can be an effective way in the long-term to grow your money.
So, with so many options on how to invest in the stock market, what do you need to look for? Firstly, consider fees, as these will eat away at your investment returns. You should always do your research and find the best rates and fees on comparison sites or through your financial adviser before getting started.
Performance is also key, but it is important to remember that past performance is never a guide to future returns. You can never time the market; it is time in the market that counts.
As for what to invest in, keep in mind that investing in individual stocks is especially risky – the value could go down, as well as up. Putting all your eggs into one basket could leave your money in a vulnerable position. What you can do to manage risk is look to investment funds in diversified portfolios. This means your money is spread out over a wide range of different assets, fund managers and locations. This approach helps to smooth out volatility. Investing in the stock market in this way is straightforward, and in reality, you probably already invest in the stock market this way through your workplace Pension.
You can invest in the stock market using diversified portfolios with Stocks & Shares ISAs and Personal Pensions in a tax efficient manner, or with a General Investment Accounts, and you can do this through financial advisers or directly through online brokers.
One of the best things about investing in the stock market through funds, is that you don't have to make the decisions on what stocks are best to buy. You can leave these decisions to the professionals, who regularly stress test the markets and monitor performance and volatility.
Another important element to consider is your attitude to risk, and this will depend on your financial goals. At True Potential Wealth Management, we can offer a range of portfolios that come under different risk categories, ranging from defensive to aggressive. For some people, if they are investing towards their retirement and have many years to build up their pension pot, they may choose a more aggressive portfolio, and others with shorter term goals may feel more comfortable in a balanced or defensive portfolio.
So to summarise, investing in the stock market is straightforward through an investment platform such as a bank, an online broker or financial adviser. What can be more complicated is deciding where to put your money. Individual shares can involve higher fees and are riskier. Funds and Portfolios offer diversification, as your eggs aren't all in one basket. This can also offer better value than individual stock picking, as you can gain exposure to many asset classes at one price.
Watch here:
True Potential Wealth Management offers restricted financial advice. Our service is specifically designed for clients wishing to access their financial affairs online. With investing your capital is at risk. Investments can fluctuate in value and you could get back less than you invest. Tax rules can change at any time. Please be aware that this communication should not be considered as financial advice.
True Potential Wealth Management LLP is authorised and regulated by the Financial Conduct Authority.  FNR Number 529810.  Registered Head Office: Newburn House, Gateway West, Newburn Riverside, Newcastle upon Tyne, NE15 8NX. True Potential Wealth Management is a Limited Liability Partnership. OC356611.
Back to blog